Integrity is one of the core values that have defined the Group's corporate culture and defines who we are, what we do and how we behave. Acting with integrity and upholding ethical standards are key to fulfilling our role as a model corporate citizen as we continuously seek to support the sustainable development of our communities.
Holcim Group strives to ensure that integrity continues to guide our business operations and that compliance is central. Through putting in place strategies, policies and regulations that nurture an environment that is conducive to honesty and accountability. In addition to intuitive understanding and sound judgement put together with our Code of Business Conduct, policies and directives, we are committed to ensuring that integrity continues to be central in our way of doing business.
The Code of Business Conduct ensures that the entire Holcim Group community, including directors, officers and employees, carry out business with integrity and provide guidance on putting this commitment into practice. Through a community-based approach to business, we are ensuring that we are adhering to the laws, rules and regulations of the countries in which we operate.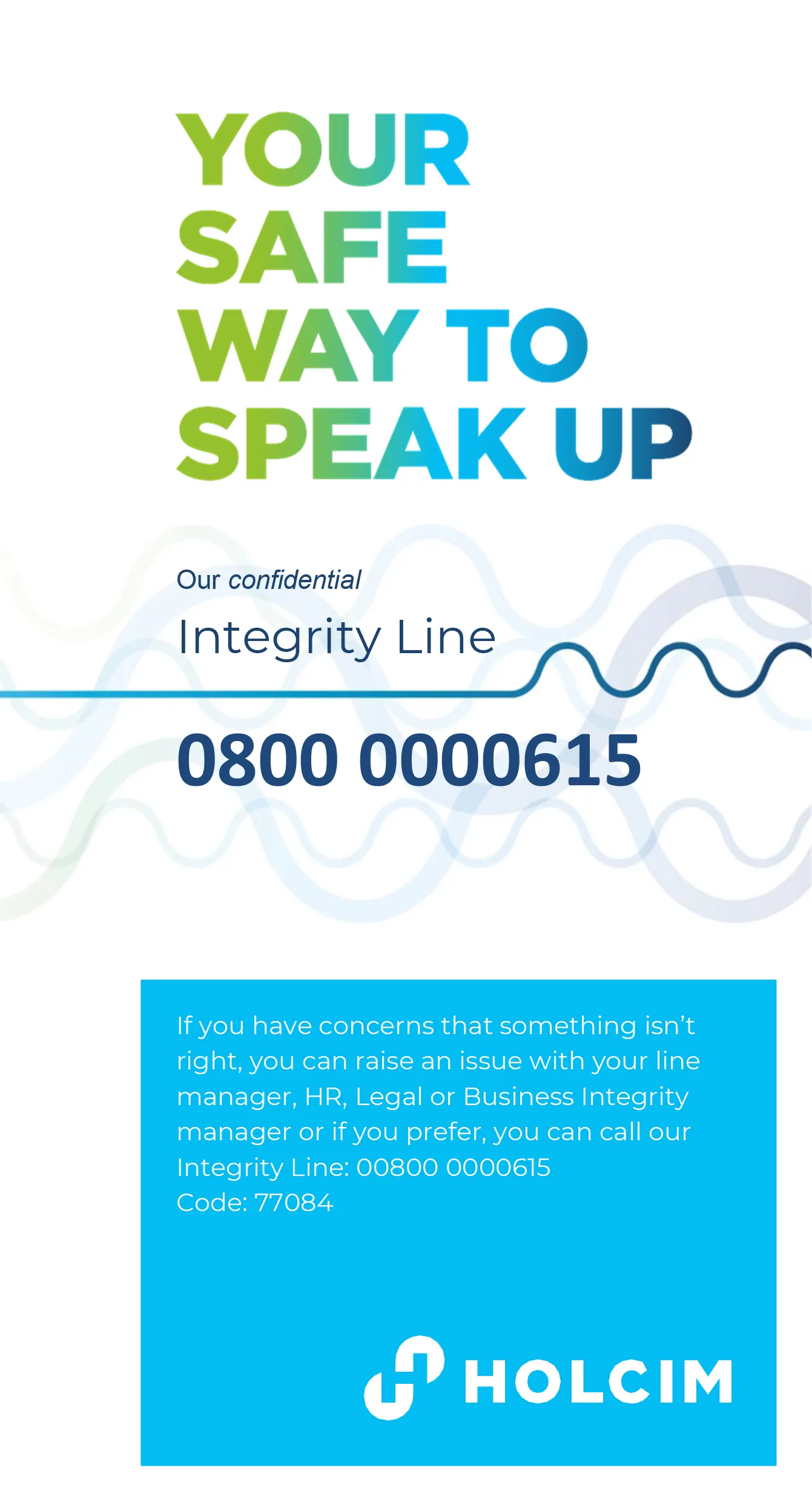 CODE OF CONDUCT FOR SUPPLIERS
Holcim Group seeks to foster long-term partnerships with suppliers who exhibit serious commitment to sustainable development. We are keen on advancing responsible supply chain management processes which are achieved through mutually beneficial partnerships with suppliers in order to deliver value-for-cost procurement processes for both the Group and customers.
Integrity is about doing the right and compliant thing each and every time, even when no one is watching, and it starts with behaving in compliance with our values and our Code of Business Conduct. Integrity creates trust, protects our reputation and enhances shareholder value. It is up to each of us to lead by example, in what we say and what we do.