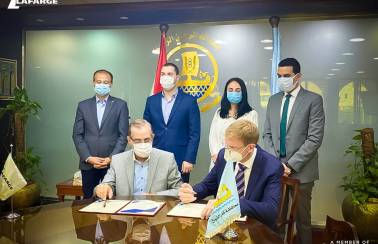 Lafarge Egypt supported Kafr El Sheikh Governorate through social initiative aiming at rehabilitate the governorate's internal roads network
Lafarge Egypt used  its industrial and research experience, to implement the project.
Lafarge Egypt has financed paving 5000 square meters of internal roads in Baltim city one of the Governorates cities.
 This initiative comes in line with Lafarge Egypt's commitment to developing the communities it operates in, and contributing to sustainable development nationwide and  also  goes hand in hand with Holcim's principles of sustainability and pledge for zero emission aligned with the SDGs #11 of sustainable cities & communities.
Total beneficiaries: 2500 citizen.
Duration: 2 Months
This initiative comes to reinforce citizens' accessibility to utilities and connects the villages to the main road, especially children going daily to a school in a neighboring village through using  Lafarge innovative green sustainable  materials " Hydraulic Road Binder product".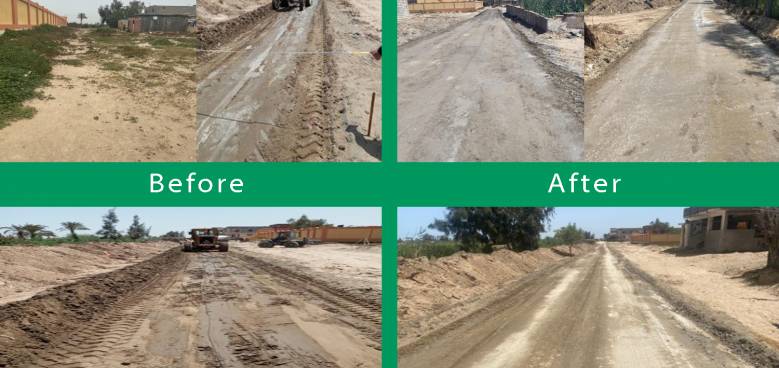 Ezbet El Walda
In line with Sustainable Development Goals - Paragraph # 11 "Sustainable Cities and Communities"
One scheme that Lafarge Egypt celebrated in Cairo, Helwan district, in cooperation with 3 NGOs, is a literacy program and small enterprise initiative designed to help 503 women read, write and gain practical skills to allow them to start their own home-based businesses. A sewing center to train 92 women was added to the program, which increased the success rate of this local program leading for a better quality of life.
ُEgyptian Food Bank
We joined hands with the Egyptian Food Bank in 2010-2011by signing a protocol of cooperation to help fight hunger in Egypt's poorest areas as part of expanding our community development initiatives. Through the protocol development, awareness, educational and feeding programs were developed.  
In 2020: Fundraising program from Lafarge Egypt to support in the Covid 19 crisis.Lafarge has supported the Egyptian Food Bank in financing 2000 food boxe funds for families of temporary/ dailyworkers that were  affected  in Qalyubia Governorate, also participating in the initiative of the Egyptian Cure Bank "reforming a device-saving life " by participating in supporting the reform of 460 ventilators of public hospitals nationwide.
Rebuilding Homes in Aswan 
The flood that occurred in Aswan in 2010 was a devastating natural disaster with heavy rains destroying many people's homes, leaving them homeless. Lafarge Egypt took the initiative to rebuild 400 homes in the small town of Aakab in Aswan, to help restore the damage done by the floods.