Country Communications & Corporate Affairs Director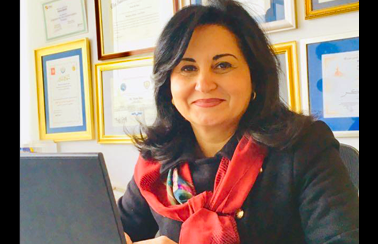 Dr. Noha Bakr
Previously worked in Lafarge Egypt as a Communications Director before joining again in 2020.
Formerly the Executive Director of the Cement Division in the Federation of the Egyptian Industries. 
She has received several awards from the cement industry as a speaker in conferences on the industry challenges & opportunities: Intercem (Dubai/Cairo), Cemetech (Dubai), Coalatrons(Cairo), Building Materials (Cairo).
She has also served as a civil servant in the position of the former Assistant to the Minister of International Cooperation, in charge of International Economic Cooperation with Canada and the Americas. 
Has an academic career, and she lectures in various reputable institutions worldwide, with international publications. 
She sits on the Advisory Board of the Egyptian Center for Strategic Studies, Kemet Botros Ghali Foundation, and The Arab Net Work for Tolerance, and is a member in the Egyptian Council of Foreign Affairs.