Lafarge Egypt Continues Environmental Endeavors
Collecting Plastic Pollution in Egypt's Beaches
Solomon Baumgartner Aviles: "Lafarge Egypt's initiative complies with Holcim's, our parent company, net zero climate pledge, adopting a strategy to become 'nature-positive' by restoring and preserving biodiversity and water and bringing more nature into cities, through our products and corporate social responsibility efforts."
Dr. Noha Bakr: "Lafarge Egypt continues to promote joining forces between the government, the private sector and the civil society, to achieve sustainable solutions. Hand in hand with Kafr El Sheikh Officials and Plastic Bank, we inaugurate this promising initiative with local volunteers, under Kafr El Sheikh Governorate's supervision and management to clean a beach spanning over 1 km² in Baltim. Our efforts will be concluded by an awareness session for the participants to lead a robust social movement for a sustainable environment."
Amr El-Kady: "We're glad to be partnering with Lafarge Egypt, the beach clean-up in Kafr El Sheikh this month is our first joint event. We plan on extending to many cities, raising awareness on the negative effects of plastic pollution."
---
Monday, September 13th 2021 - Lafarge Egypt, a member of Holcim Group, announced continuing cooperation with Kafr El Sheikh Governorate. Together with Plastic Bank, Lafarge Egypt member of Holcim Group sponsors cleaning-up one of Kafr El Sheikh's beaches in Baltim. Supported by the Ministry of Environment, the Ministry of Youth & Sports and Kafr El Sheikh Governorate, the 50 youth volunteers from the governorate will collect plastic waste and receive an awareness session on plastic pollution and their role to prevent it. The prominent endeavors of Kafr El Sheikh Governorate, youth volunteers, Lafarge Egypt and Plastic Bank, contribute to serving the 14 Sustainable Development Goals and supporting in  achieving Egypt's vision 2030."
Solomon Baumgartner Aviles, CEO of Lafarge Egypt, stated: "Lafarge Egypt, a member of Holcim Group, works on reinforcing development and environmental sustainability through taking serious steps to prevent plastic pollution. Our initiative complies with Holcim's, our parent company, net zero climate pledge, adopting a strategy to become 'nature-positive' by restoring and preserving biodiversity and water and bringing more nature into cities, through our products and corporate social responsibility efforts . We are dedicated with science-driven measurable 2030 biodiversity & water targets, to continue to be among the top 1% of the 500 largest global companies, to build progress for people and the planet."
He added: "I would like to express my sincere gratitude for youth volunteers, who showed exceptional enthusiasm and spirit, along with praising Major General Gamal Nour El-Dein, Governor of Kafr El Sheikh for supporting their constructive efforts. We are immensely thrilled with our first cooperation with Plastic Bank."
Dr. Noha Bakr, Communications & Corporate Affairs Director of Lafarge Egypt, praised the state's appreciation and support for the company's endeavors to develop the surrounding communities, saying:
"Lafarge Egypt continues to promote joined forces between the government, the private sector and the civil society, to achieve sustainable solutions. Hand in hand with Kafr El Sheikh Officials and Plastic Bank, we inaugurate this promising initiative with local volunteers, under Kafr El Sheikh Governorate's supervision and management to clean a beach spanning over 1 km² in Baltim. It is expected to collect around 20,000 plastic bottles which will be recycled through the Plastic Bank system. Our efforts will be concluded by an awareness session for the participants to lead a robust social movement for a sustainable environment."
Amr El-Kady - Regional Director for Egypt, the Middle East and Africa, Plastic Bank - commented: "We're glad to be partnering with Lafarge Egypt (Member of Holcim group), a company that is playing a pioneering role in its industry in tackling the plastic pollution issue. Companies like Lafarge Egypt are taking solid steps towards preventing plastic pollution in the Nile and seas. Through our beach clean-up in Kafr El Sheikh this month, we will collect plastic waste to be recycled in Plastic Bank's facilities as part of our first joint event but definitely not the last. We plan on extending to many cities, raising awareness on the negative effects of plastic pollution and the positive impact that can be achieved through creating collection ecosystems and recycling operations."
He added: "Plastic Bank offers a solution to both the environmental challenge of plastic waste, as well as addressing social and economical challenges concerning poverty and unemployment. We are helping the world stop ocean plastic while improving the lives of collector communities."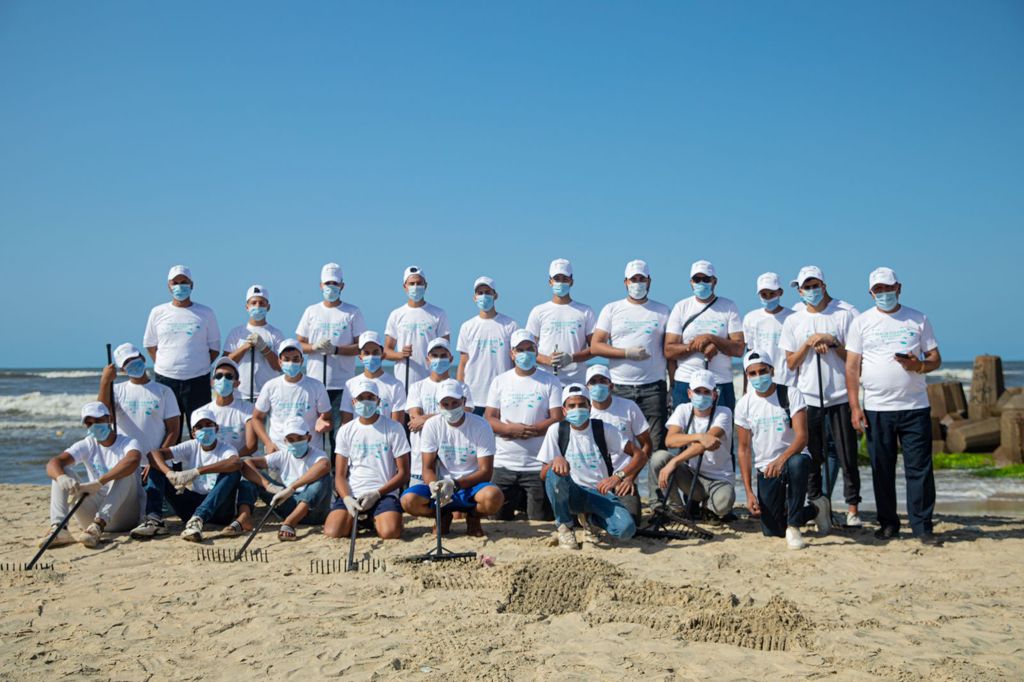 Go Green - Mr. Green
Lafarge Egypt Member of Holcim Group believes in building a world that works for people and the planet. That's why we are using our social media tools to raise public awareness on how the world to make the world greener with low-carbon and circular solutions.
Mr. Green our invented character shares through these videos ideas and efforts on attaining substantially and how individuals & the industry can lower the world's CO2 footprint. 
In Lafarge Egypt member of Holcim Group, we keep sharing in pushing the boundaries to lead the way in green construction.
In line with Sustainable Development Goals - Paragraph # 15 "Life on Land"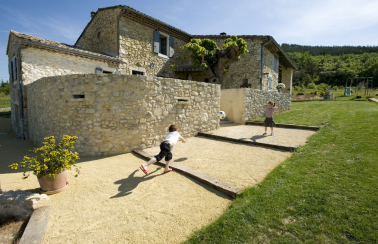 From the believe of Lafarge to conserve the environment for the aim of saving resources, 3 student camps were organized in the canal governorates in cooperation jointly  with the Ministry of Environment in order to raise environmental awareness among school students and promote a culture of rationalization of consumption and recycling of waste.